Nowadays for a model to stay relevant you can't just show up to castings and hope you book the job. You have to create your own world and one of the best at it is the beautiful Ashley Moore. With a healthy following the young model and up-and-coming actress has been featured on Sweat The Style before but now we catch up with her in sunny Los Angeles to get to know the girl behind the following.
How did you get started in modeling?
I started modeling almost 4 years ago. It wasn't my plan but others told me I should try it out. So I convinced my mom to let me come to LA for at least two weeks to get signed and if I didn't sign I would have to move back home to North Carolina. I ended up getting signed a week later to Nous Models, of course I went to visit other agencies but was turned down because of my height. I truly appreciate Nous for believing in me & bringing me on.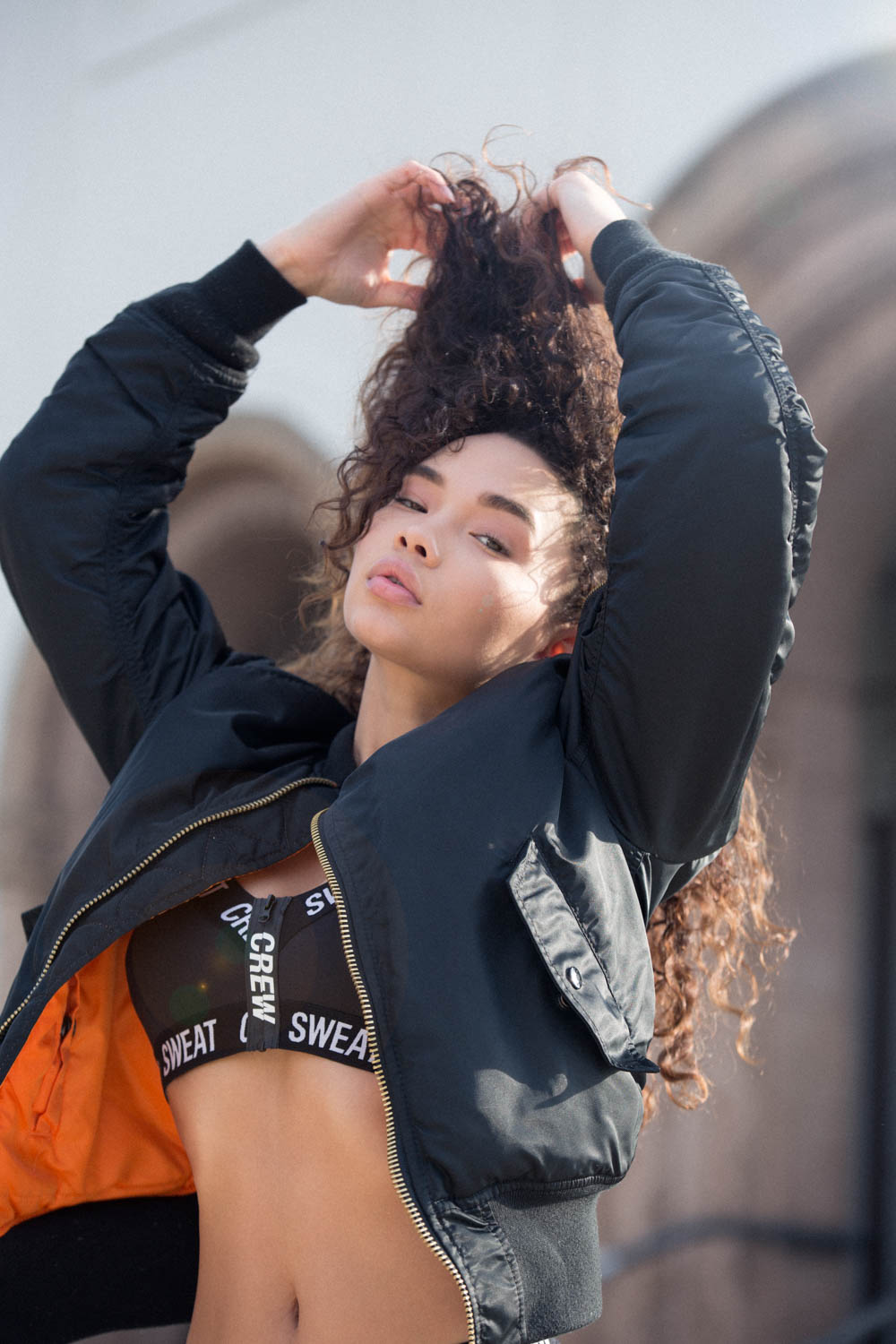 We know you are spending most of your time in Los Angeles. Where else have you lived?
I have lived all over. Both of my parents were in the military; so I traveled a lot. Texas, Tennessee, Louisiana, St. Louis, North Carolina twice, & I was born in California Oceanside.
What's the importance of travel to you?
Experiencing different cultures, meeting new people & just seeing something I've never seen before. The world we live in is so beautiful & we should see & explore it.
 What made you want to have Los Angeles as your base?
This is where I get most of my work & I also love the beautiful weather.
Social media is playing a bigger role in the careers of models as well as the fashion and entertainment industry. Do you have any insight into how that has helped you or hurt your career?
It has definitely changed so much, good & bad. Having a large following helps because if you post they will pay you a crazy rate but also you don't want your work to be based off of the following you have on IG or Twitter. I'm so much more than that.
Where would you like to see your career going in the next few years?
I plan on being an actress, that's my passion & what I've always wanted to do.
Tell us about your day to day regime, workout, castings, shoots…
I like to wake up & have my coffee & read a little. I just started working out a lot more. Cardio & core. I go on a lot of auditions for roles now that I'm focused on acting and shoots are up & down.
Tell us a little more about your workouts?
I workout about 4 times a week at my home gym. I listen to trap music to keep me going.
What's your favorite place to eat in Los Angeles?
Sugarfish or Chin Chin.
What are some of your favorite brands?
Nike, Adidas, Topshop, Zara & Sweat Crew 🙂
How would you describe your personal style?
It changes everyday.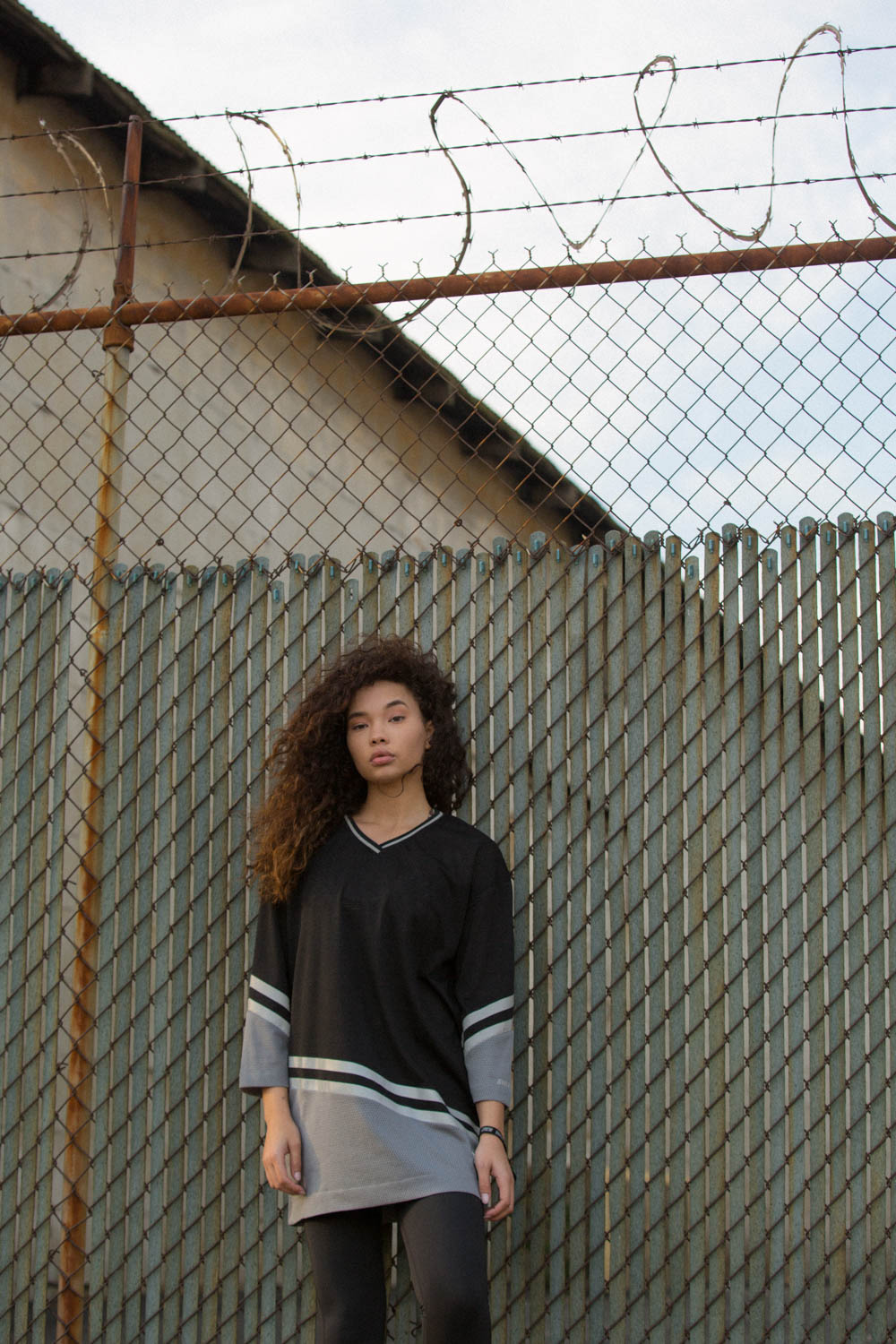 What advice do you have for young girls wanting to follow in your footsteps?
Never ever give up on your dreams. You WILL get told "no" so many times but I promise it will take one person to see all the potential you have and to believe in you. Never give up on something you've always wanted.
Ashley Moore wears:
Sweat Crew, Supreme, OVO, Palace, Alpha Industries, Schott, Timberland, & Nike
Banner Control Plugin Activated!