Who's the smouldering señorita modeling the new summer line of t-shirts and tanks in the Sweat The Style Shop? It's Sweat The Style girl model Cristal Serrano. Today she rocks the Supermodel T-Shirt  paired with black leggings, white Uptown Air Force 1's, and a Supreme snapback for an athletic edge.
Who do you SWEAT?
The grumpy moody Cristal. That's usually who I push to sweat!
What do you SWEAT?
All the negative toxins and bad vibes right out of my body.
Where do you SWEAT?
I sweat while hiking/running mountains in California.
When do you SWEAT?
I wish I can say everyday but only on my days off. When I'm home in LA you can find me hiking or swimming in the ocean.
How do you SWEAT?
With endurance and positivity. I like to eat and then I go out for a good sweat!
Why do you SWEAT?
To keep me feeling great mentally and physically.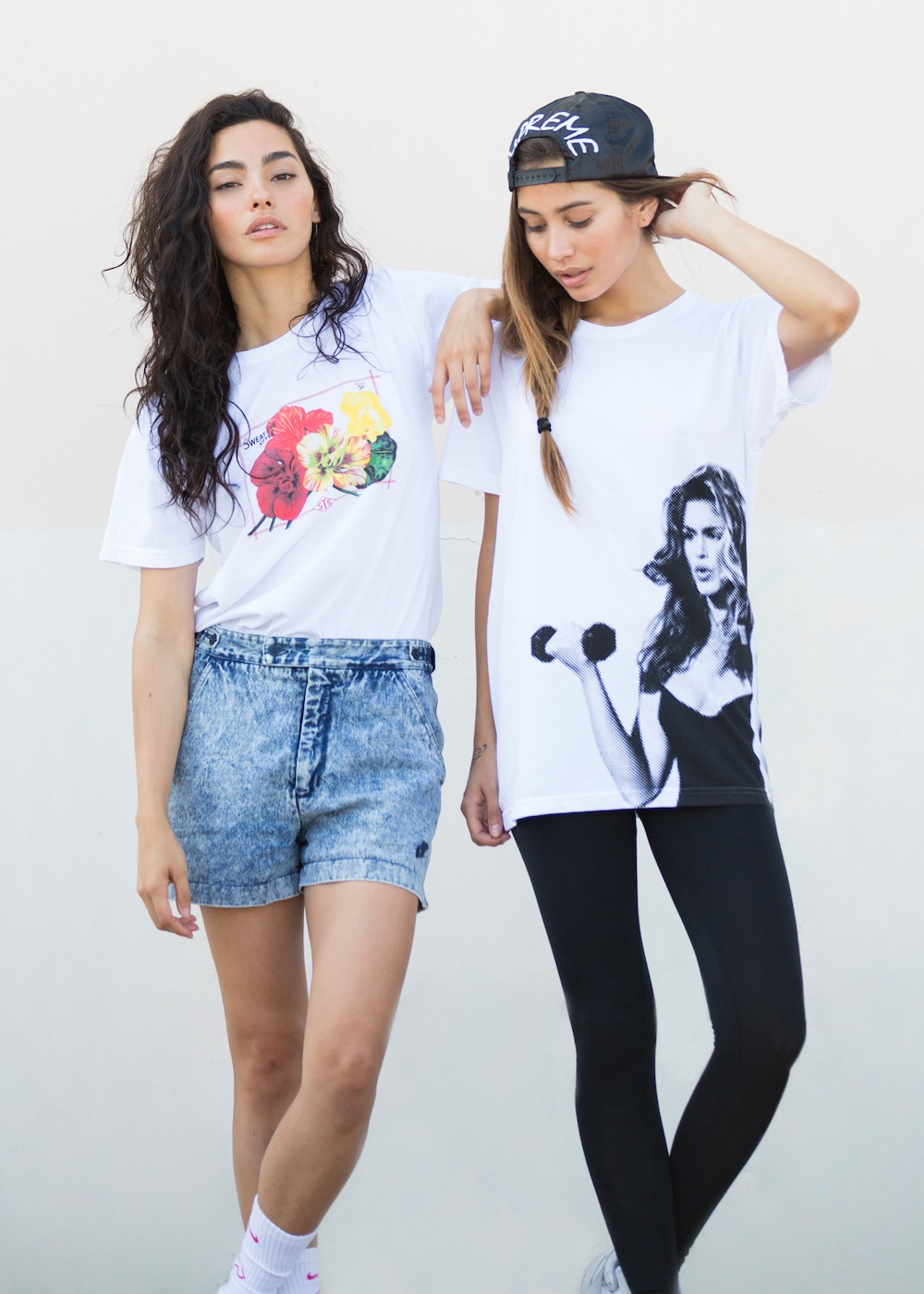 Fahim Kassam
Kick it with Cristal on her Instagram and Twitter.
Banner Control Plugin Activated!