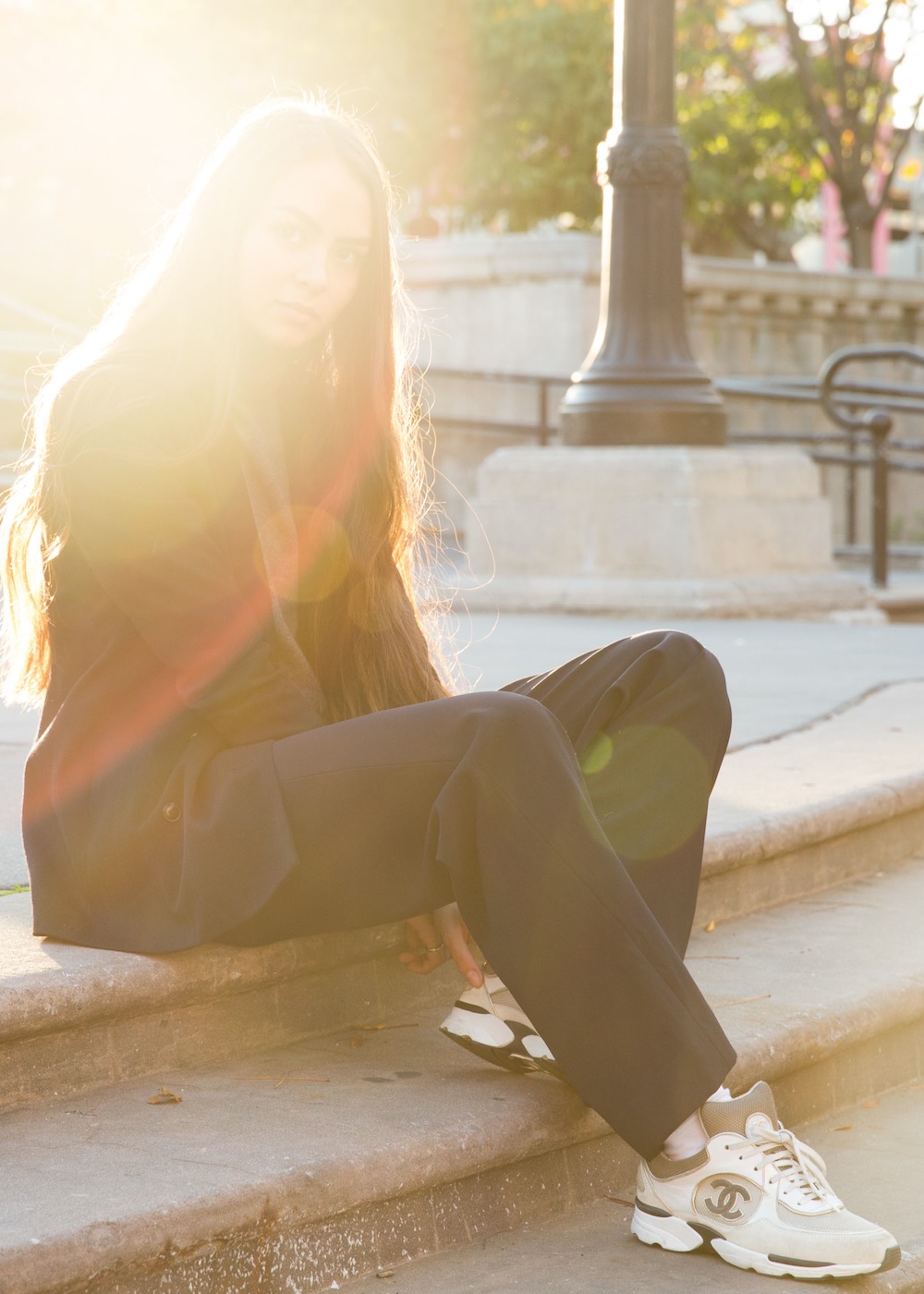 Sweat The Style girl, editorial producer, Emily Oberg lives in New York City where she works for Complex News. Today she puts a #SportyAndRich spin on her pant suit by throwing on a pair of Chanel sneakers and a gold Rolex watch. When she's not in front of the camera covering the latest in style, she keeps herself busy DJ'ing, styling, and working on a variety of creative projects.
Who do you sweat?
Myself.
What do you sweat?
Negativity and bad energy.
Where do you sweat?
Equinox, Soulcycle, on the Williamsburg bridge, and at home when I
can't make it to the gym.
When do you sweat?
In the early A.M when it's most effective!
How do you sweat?
With cardio and strength training.
Why do you sweat?
To stay happy, healthy, and to improve my overall well-being.
Fahim Kassam
Catch up with Sweat The Style girl Emily Oberg on her Instagram, Twitter, and watch her on Complex News.
Banner Control Plugin Activated!