Spring has arrived and so has Sweat The Style girl Naressa Valdez. The beautiful and sporty Naressa blends an oversized Yankees jersey with Sweat x Sweat The Style triple black leopard tights to complete her tomboy look. Baseball never looked this good!
Who do you sweat?
Pizza.
What do you sweat?
Consistency.
Where do you sweat?
In the gym.
When do you sweat?
When hard work is needed.
How do you sweat?
In style.
Why do you sweat?
Because hard work makes me.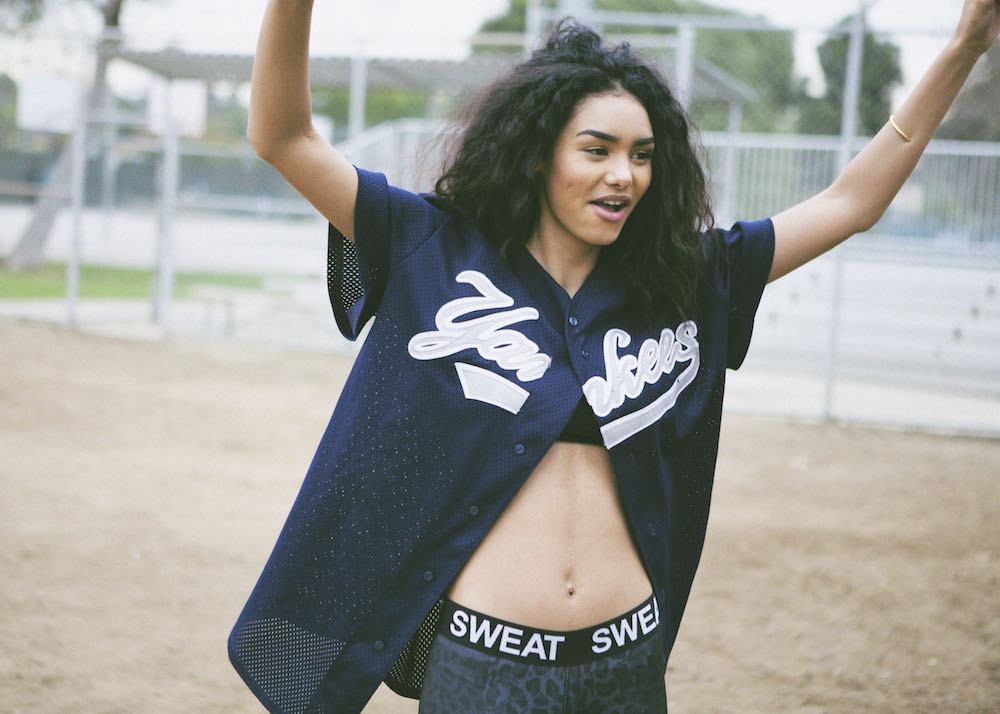 Alexandra Gavillet
Sweat with Naressa on Instagram and Twitter.
Banner Control Plugin Activated!