Jordan Murray from Australia has always been a natural athlete. She grew up cheerleading, playing softball, and running track. Now living in New York City while working as a model she makes it to Equinox 6 days a week. She mixes up her workouts between dance, boxing, and yoga. Today she has a post workout look with a fashion edge. She wears a leather and wool Helmut Lang Coat over a Nike sports bra, oversized men's Rick Owens sweat shorts shorts, and Nike Huaraches. Very hot health goth!
Who do you sweat?
My inner athlete
What do you sweat?
Self doubt
Where do you sweat?
In public
When do you sweat?
When I'm running fast, slow or late
How do you sweat?
Furiously, haha
Why do you sweat?
To find clarity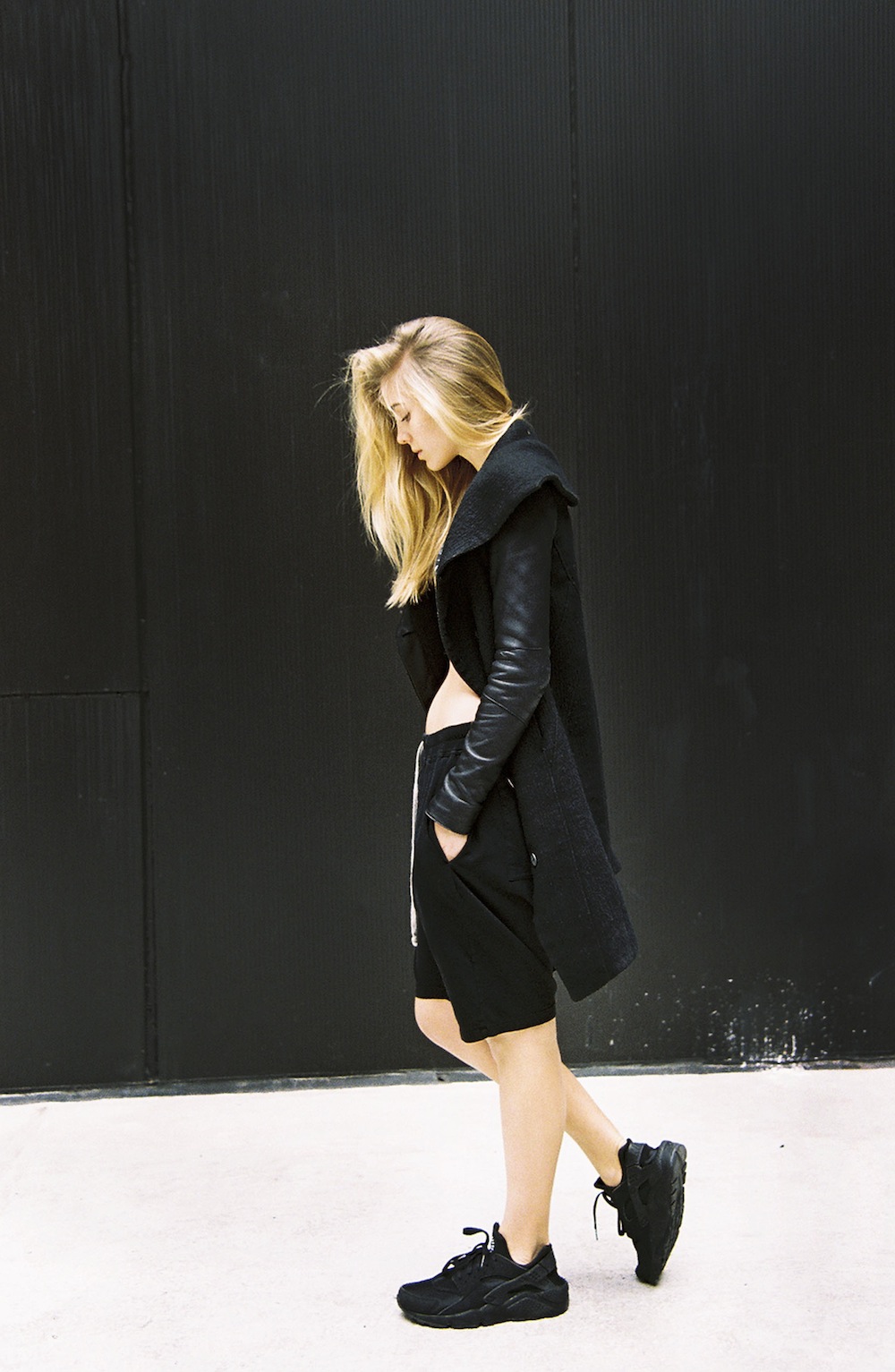 Christina Paik
Kick it with Jordan on her Instagram.
Banner Control Plugin Activated!