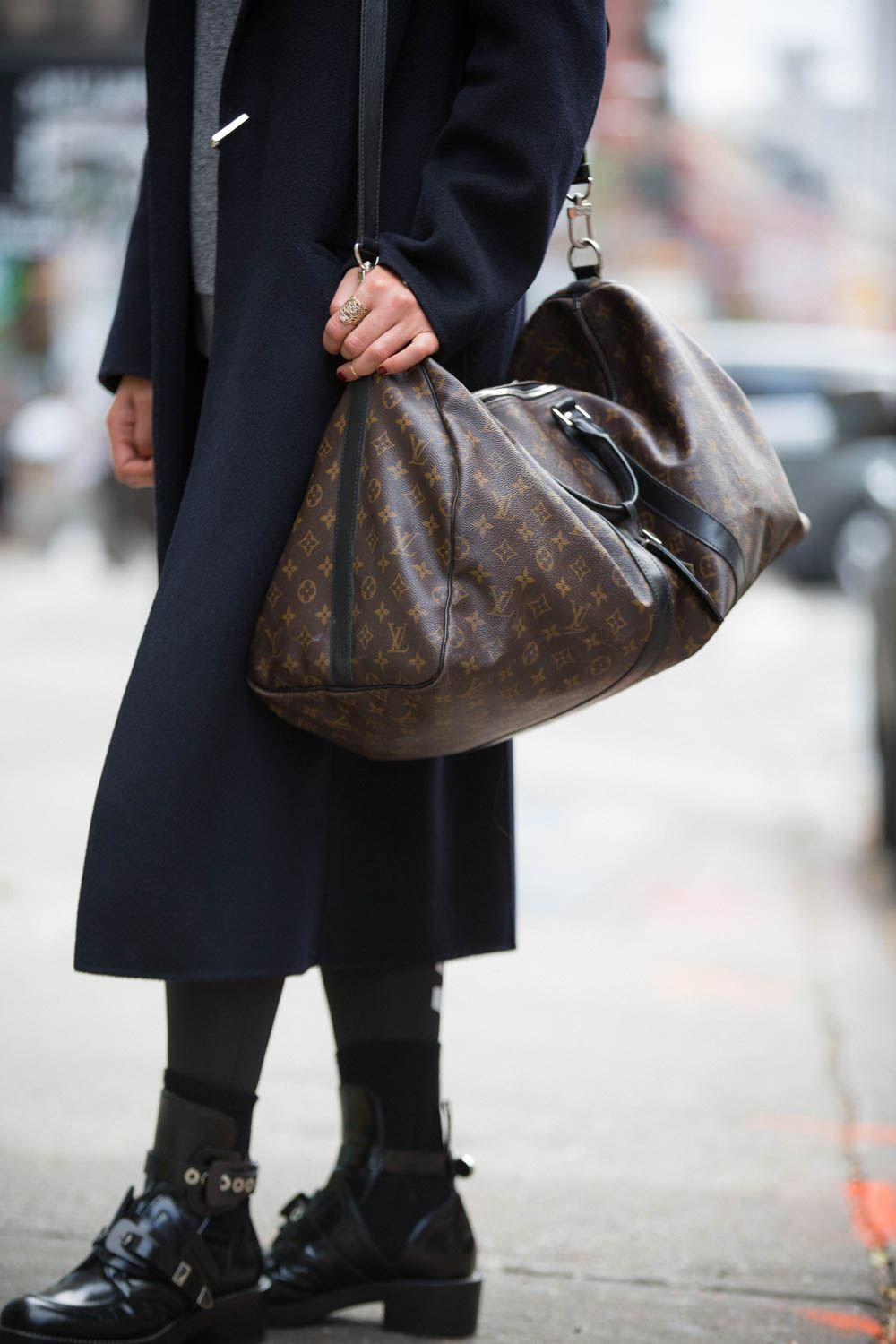 Olga and I share a special bond, we've spent hours running stairs, doing burpees, and snacking on veggies together from Toronto to Thailand throughout our modeling careers. Today the Canadian born beauty is based in New York City and lives the ultimate Sweat The Style life downtown. When she's not shooting around the globe she works hard maintaining her physique by attending various workout classes in the city and eating healthy on the go. Her chic style is one-of-a-kind, mixing high-fashion with activewear effortlessly. She kills it on the way to boxing wearing an Acne coat, Sweat Crew melange sweatshirt & classic tights, Louis Vuitton duffle bag, and Balanciaga boots. Down-to-earth, fun loving, and always super cool Olga is the epitome of what it means to sweat the style. It's been such a privilege to be her friend for so many years!
Who do you sweat?
People that motivate me to do better; they can be friends that inspire me or even better… haters! 😉
What do you sweat?
Usually whatever I'm stressing about at the time. There's always something to stress about living in NYC.
Where do you sweat?
At group fitness classes such as Barry's Bootcamp or for the past year at Mendez Boxing Gym in NYC.
When do you sweat?
Usually in the morning. I feel like working out nice and early sets the tone for how the rest of my day is going to go (being more productive, eating cleaner, etc.) Also, if it doesn't get done before noon, there's a big chance I'll let laziness get the best of me and not go… nobody's perfect!!
How do you sweat?
Boxing! It's become such a huge hobby of mine. Also not a bad place to channel some of my internal anger issues 🙂
Why do you sweat?
To feel good and to learn discipline. I'm a strong believer in keeping active to better all other areas of my life. Healthy body, healthy mind.
Get to know Olga on her Instagram and Twitter.
Banner Control Plugin Activated!