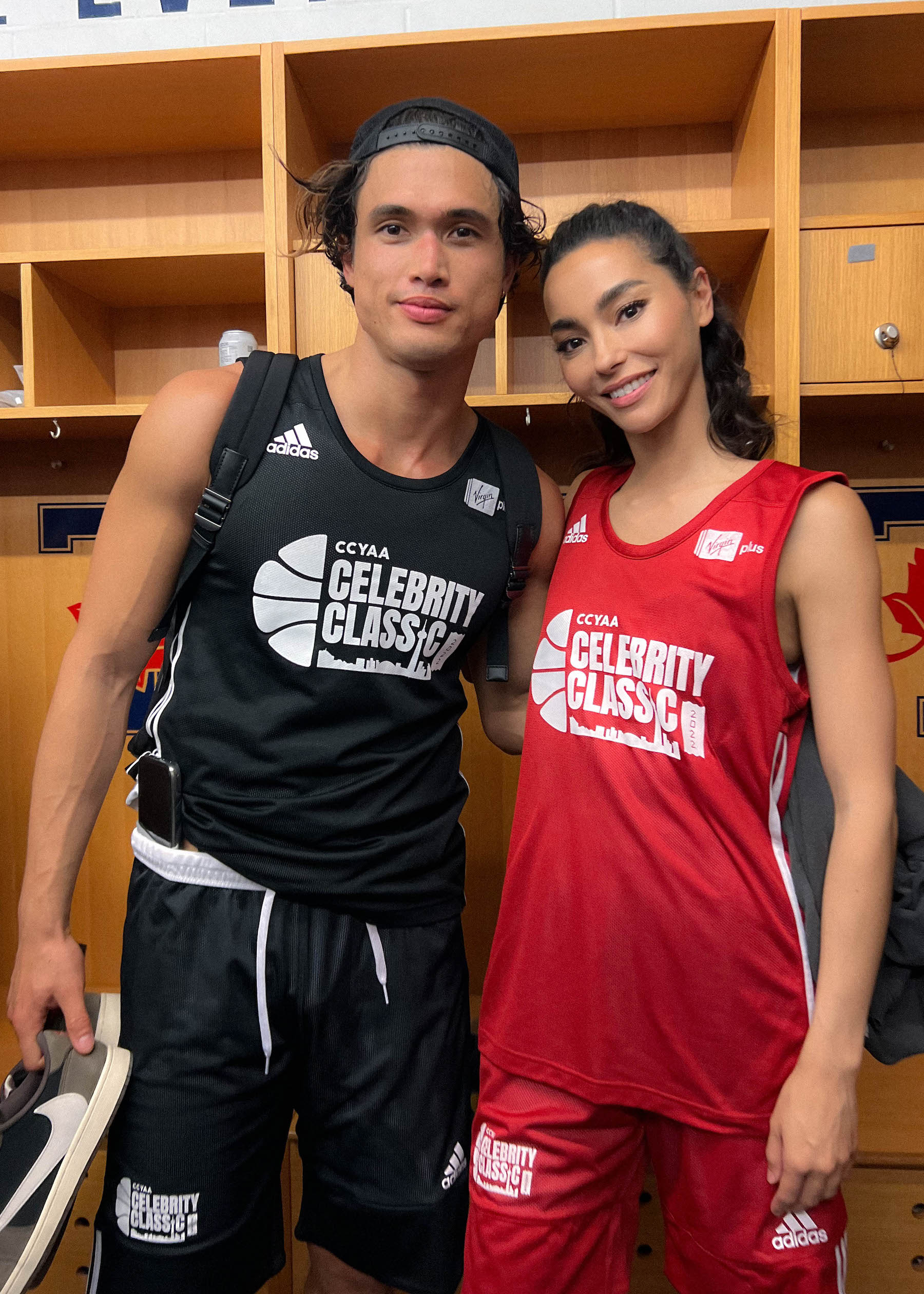 Adrianne Ho joins Marvel's Simu Liu and former NBA Raptors Champion Jeremy Lin to the play the sold out Celebrity Classics charity basketball game in Toronto benefiting the Chinese Canadian Youth Athletic Association and the Jeremy Lin Foundation. Dominique Wilkins and Jamaal Magloire coached each team which consisted of 20 other celebrities, athletes, and personalities in the Asian community including Hasan Minhaj, Ronny Chieng, Charles Melton, and more.
"I felt a huge sense of camaraderie and pride to share the court with so many other industry leaders in the North American Asian community in front of a packed arena in Toronto. Representation matters and I feel good knowing that we're encouraging more Asians to get active and pick up a sport. Growing up I didn't have anyone with my background to look up to, so I hope that I can be that person for the younger generation. This is why I always push for diversity and inclusivity in everything I do. Even though I was playing my first basketball game, everyone was so nice and welcoming. Big thank you to Clement Chu, Simu Liu, and Jeremy Lin for putting together such a successful event highlighting North American Asian talent and sport. I can't wait to come back!"
–Adrianne Ho
Banner Control Plugin Activated!