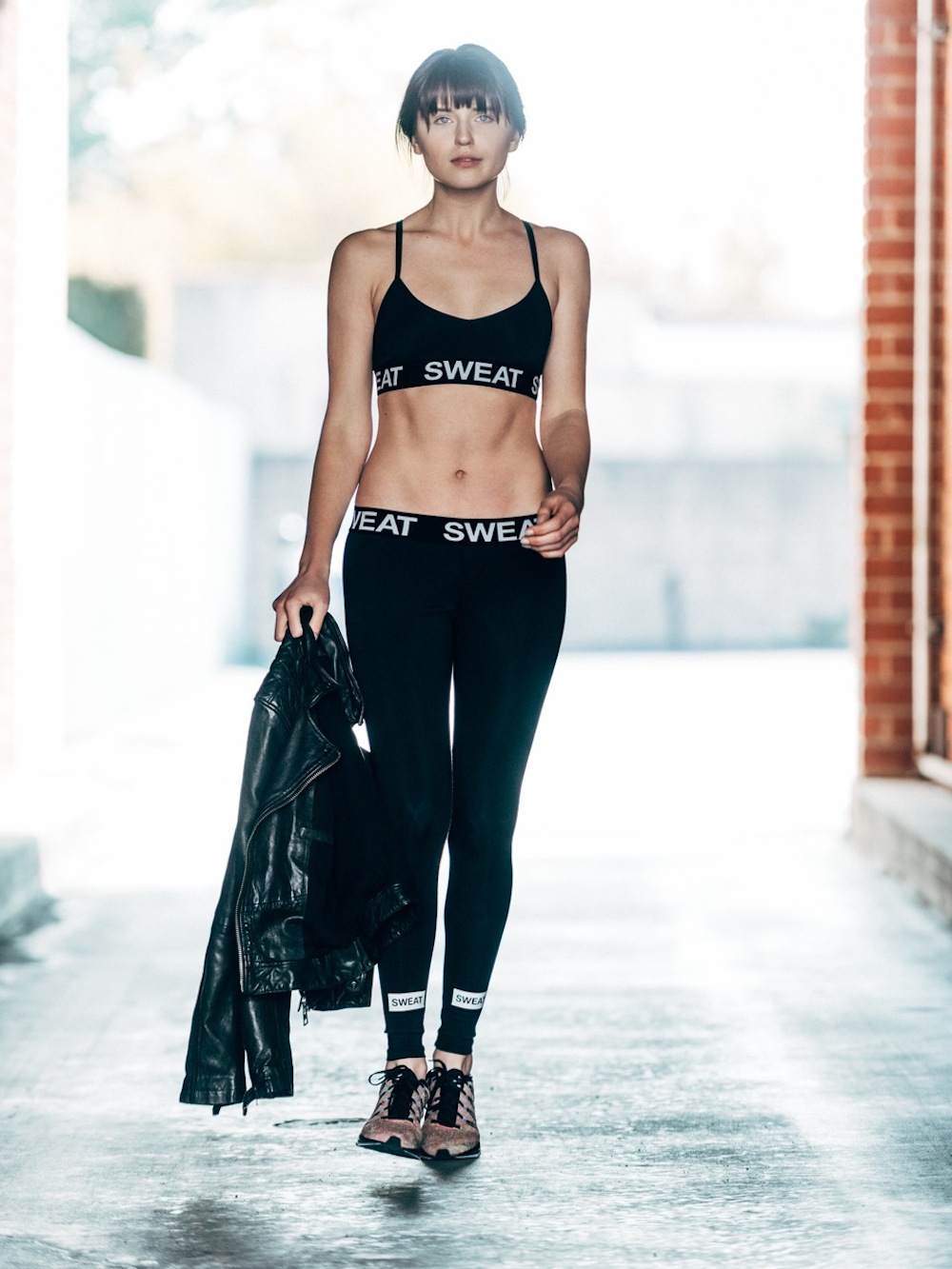 Sweat The Style girl model and style blogger Rima Vaidila is the definition of understated cool. Whether she's shooting on location, styling on set, or blogging at a cafe she always finds time to get a workout in. The Toronto native runs the day in Los Angeles wearing Sweat x Sweat The Style low impact sports bra and Sweat x Sweat The Style box logo standard tights with multi-color Nike flyknits. The young beauty brings along a black leather jacket to throw on after training for a simple way to take her look from sweat to street real quick.
Who do you sweat?
Myself.
What do you sweat?
A long day.
Where do you sweat?
Equinox and the beach.
When do you sweat?
Evenings, 6 days a week.
How do you sweat?
Run and row with the occasional Pilates/Yoga class thrown in.
Why do you sweat?
To run farther than the day before.
Nicholas Maggio
Run with Rima on her site Fire On The Head and instagram.
Banner Control Plugin Activated!