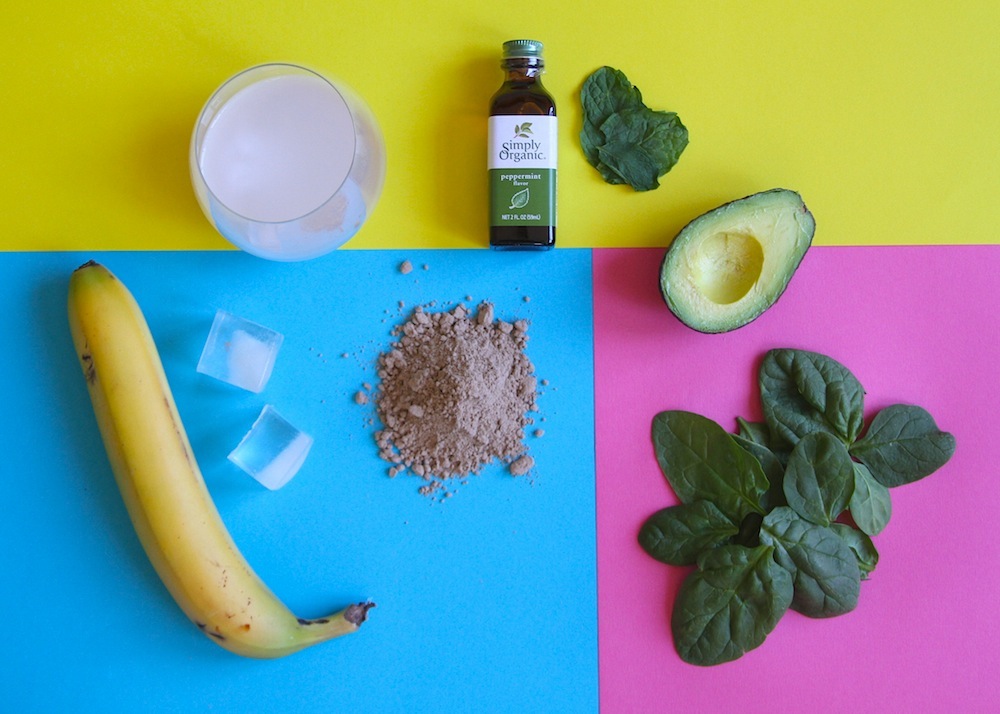 Ingredients:
Chocolate Protein Powder: 1 Scoop
Frozen Spinach: 1 Cup
Avocado: 1/4
Banana: 1/4 Frozen
Almond or Coconut Milk: 1 Cup
Peppermint Extract: 1/8 Tsp
Mint Leaves: To garnish
Instructions:
Throw all the ingredients in a blender with a little bit of ice and blend until smooth. Top with fresh mint. Enjoy the healthy version of a Girl Scout Cookie!
Banner Control Plugin Activated!