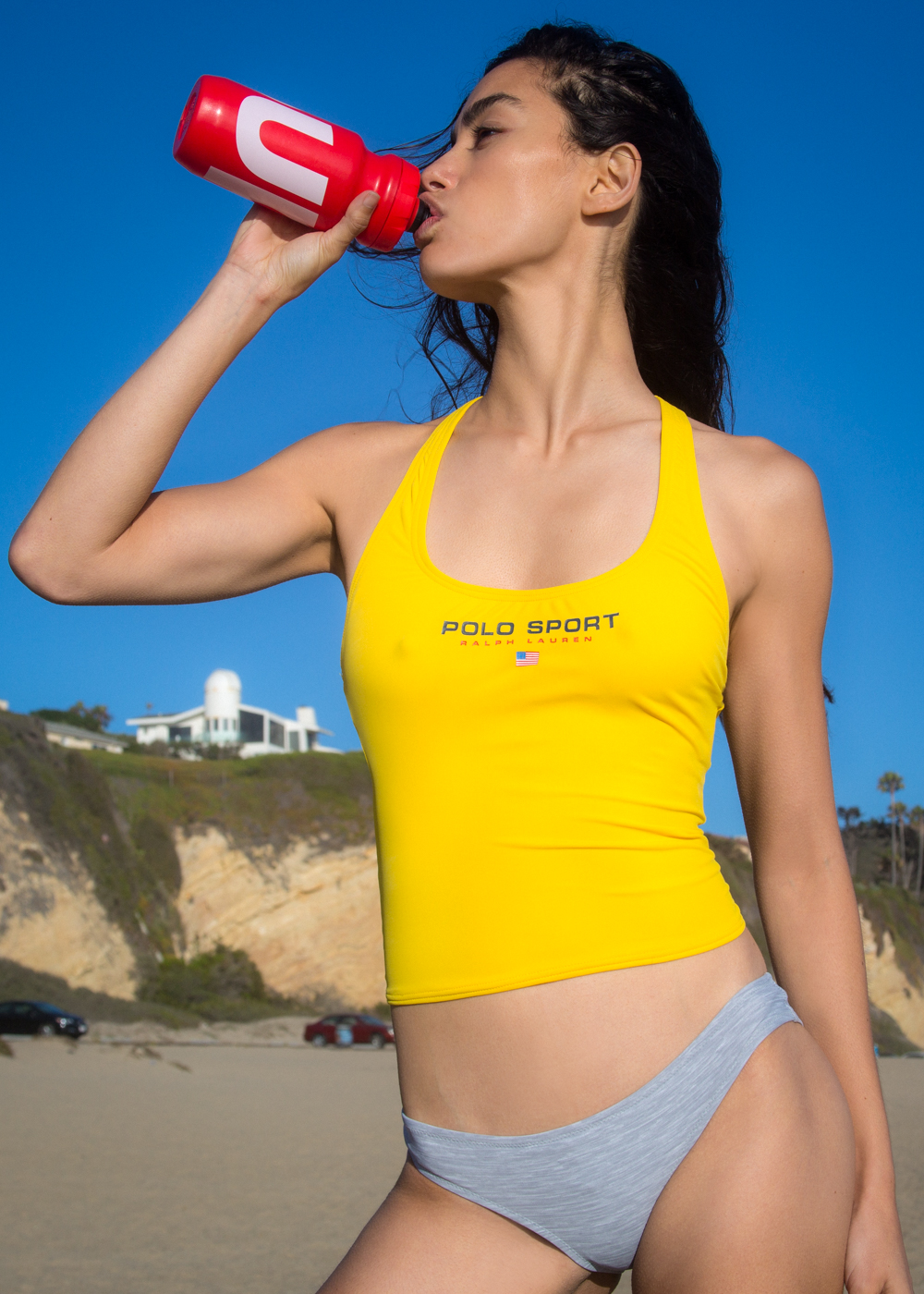 Soaking in the sun at the beach is the perfect way to spend a hot Summer day. However, you can easily become dehydrated. Proper hydration becomes even more important when engaging in physical activity in high temperatures. The more your body sweats under these conditions, the more fluid you will need to replace. When working out in hot temperatures your body can lose up to 2 to 3 liters of water an hour!
Dehydration can not only effect muscle reaction time but you can also experience dizziness, cramping, and loss of mental focus. During dehydration your body tissues will heal slower and your muscles will take longer to recover from a workout. The easiest way to remember to stay hydrated is to invest in a reusable water bottle you can always keep handy! You can refill the bottle as often as you need to and even infuse the water with your favorite fruits and veggies ranging from lemons, to berries to cucumbers! This allows you to enjoy all the delicious flavored water you want all summer long, without the added calories from other sweet drinks! 🙂
Banner Control Plugin Activated!